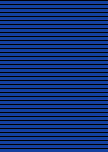 | | |
| --- | --- |
| | Hello and welcome to Dragon Ball Gt.org, or DBGT.org! This site is owned and maintained by SSJ3Saiyan and Sataroshi. This site is about the anime series, Dragon Ball, Dragon Ball Z, and Dragon Ball GT (hence the name of the site). Dragon Ball/Z/GT are animes created by Akira Toriyama, except Dragon Ball GT. It is about the Dragon Balls, Goku, and his adventures. Also please vote for DBGT.org because we really need to get more traffic. Think about it this way, the more traffic we get the more we have to update and make this site better and you will find other great sites on voting sites. Plus please go to our affiliates when you are done looking at our site because we emailed a lot of sites asking to affiliate and no one would even respond, so we are gratefull for the affiliates we have. Click HERE to contact us. Oh ya, Enjoy the site and come again! |

12-14-00 -- SSJ3Saiyan
Hello this is the grand opening of Dragon Ball GT.org! I am Jeff or SSJ3Saiyan. I have another site, Trunks Paradise and I am making another site called The Dragon Ball Resource that isn't out yet. Also, I made this layout. My partner is Sataroshi and he also owns Dragon Ball 50.

| | |
| --- | --- |
| | Dragon Ball Z is © 1984 Bird Studio All rights reserved , by Akira Toriyama. Dragon Ball GT.org is made by a fan of DBZ and does not have any illegal content. Dragon Ball GT.org is © to SSJ3Saiyan and Sataroshi. Our site is here to promote Dragon Ball/Z/GT, we are just a fan who built a site. For fans knowledge to Dragon Ball/Z/GT. |